ABOUT THE PRODUCTION​
A new genre of performance art re-awakens Rumi's Poetry with gusto!
Original concept and design by artistic director and choreographer Maya Lewandowsky.
Based on the philosophy of 13th century poet, Rumi, this trans-disciplinary performance odyssey is a fight between death & birth, climaxing with freedom, revealing the human enigma and the understanding of where we come from and where we are going.​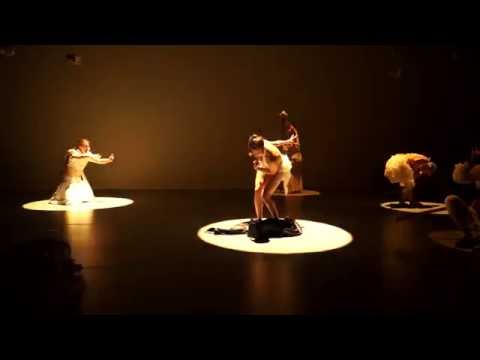 La Caravan Dance Theatre "IT IS WHAT IT IS" Trans-Disciplinary Performance Odyssey Trailer
Experience the fullness of all your senses as you join La Caravan Dance Theatre in this live, trans-disciplinary collaboration which includes the use of new media and projection mapping technology in addition to poetry, original musical composition, movement, vocal experimentation, costume design and installation art.
IT IS WHAT IT IS – THE ORIGIN
A poetic weaving of words, sounds, images, movement and storytelling.​
IT IS WHAT IT IS tells the metaphorical story of the personal and collective transformation of seven characters. The piece is built from the original re-workings of thirteen poems by 13th century Sufi mystic, Rumi. These poems serve as both inspiration and scaffolding for the characters' journey towards states of greater awareness, joy, surrender, responsibility and the recognition of autonomy & inter-dependence.​
Artistic Director Maya Lewandowsky, the performers and artistic staff used the framework of Joseph Campbell's 'Hero's Journey' and archetypes from the Tarot and the 'family mandala' to build both myth and the mundane into the work.​